It's simple, use what we teach you, be responsible and safe on the road for a chance at the $500.00 post graduate bursary.
We are the ONLY driving school in Thunder Bay who offers a bursary.

Sponsored by:
www.TheDrivingSchool.ca.
PURPOSE:
To recognize and reward safe & responsible driving skills and to encourage students to pursue post-secondary studies.
Value:
$500.00
ELIGIBLE APPLICANTS:
Graduated from www.TheDrivingSchool.ca in 2009 or later
plan to enroll full-time in a post-secondary program or apprenticeship program
(Proof of enrollment will be required upon presentation of the bursary amount)
have a clean driving record - proof will be required upon selection.

REQUIREMENTS:
The student must have completed the full course prior to applying. Students must submit an essay by email (info@thedrivingschool.ca). What are you doing to make the road a safer place? How have they used what they learned in driving school to keep them self safe on the road. Minimum 500 words, typed.
Zero demerit points on your license (you will be require to supply a drivers abstract if you are chosen)
DEADLINE
: This bursary is for the 2014/15 school year. You must submit in writing your essay no later than:
July 1st, 2015
2012 Bursary winner:
Congratulations Megan!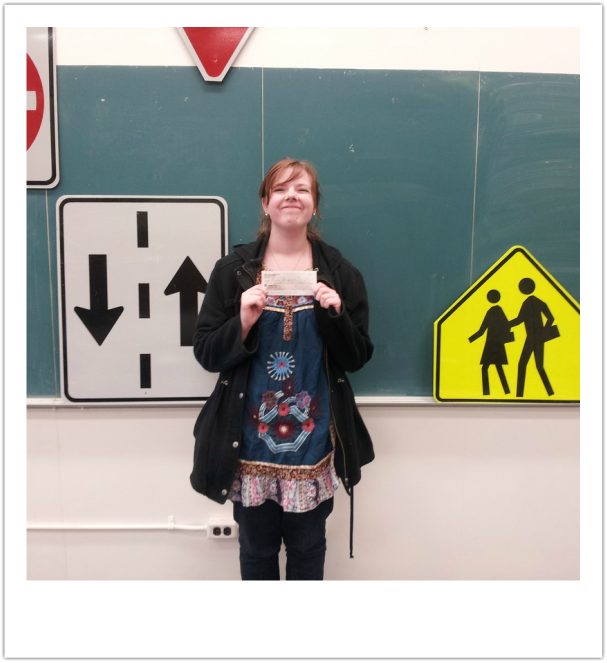 2013 Bursary Winner:
Congratulations Keirra!